Gas Filter for lpg/cng sequential injection system conversion vehicle RFQ
Installed between regulator and injection rail by, connected 12mm inner diameter hoses.
1. Filtering Accuracy:15vm
2. Gas permeability: 80L/m2*S
3. Filter(ing) area: 325+/-10cm2
4. Rupture pressure: >=30bar
5. Working temperature: -30~ 250 degree
6. Surface treatment: White zinc plating.
7. Certificte: ISO9001:2008, ISO/TS16948:2002
Inner view:
Diagram: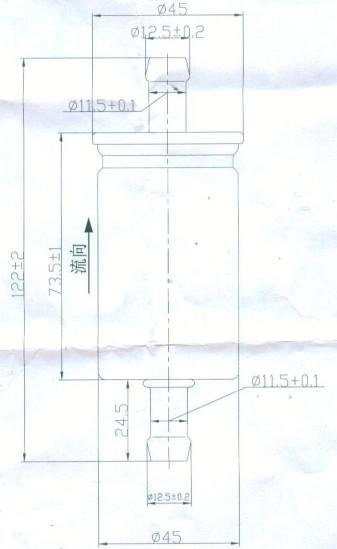 Package for bulk order:
50pcs/carton, size 29*29*27cm, Gross weight about 6.0kg.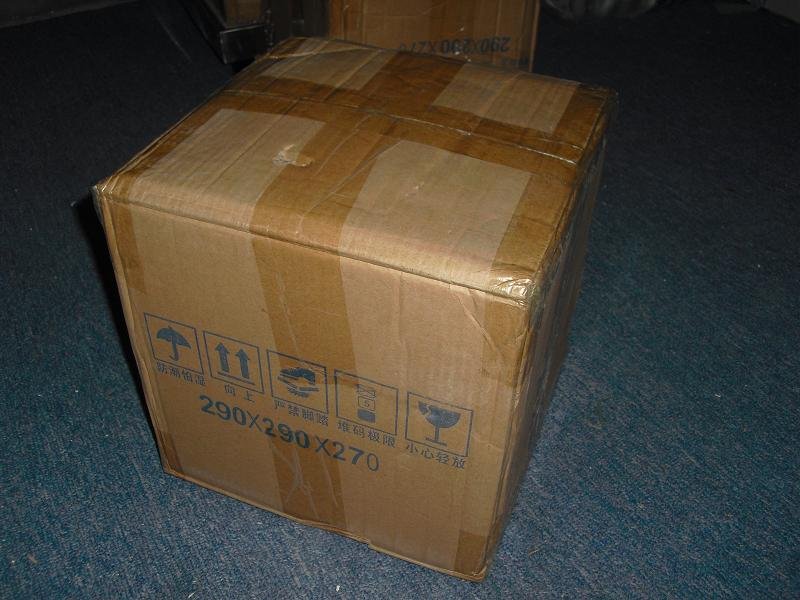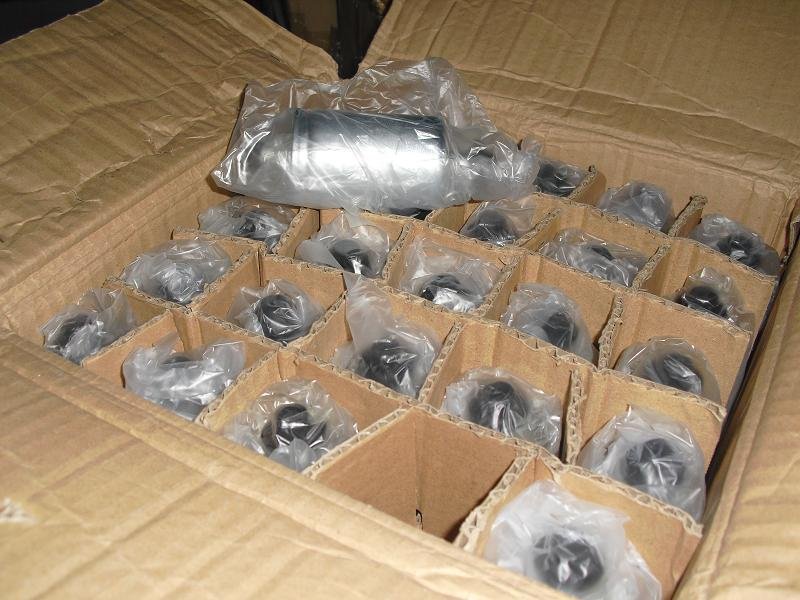 =======================================================
In the gas conversion system, gas filter is a consumable part, not indispensable but very important. It filter the impurity in LPG/CNG, which may block rail injectors or get into engine to burn and cause damage. Especially LPG, it is much more dirty than CNG, usually diaphragm of regulator and rubber seal of injection rail are damaged because of its impurity. It's recommended to exchange a gas filter every 20000-30000KM.
A good quality gas filter should have good filter ability, some cheap and poor quality ones in fact do not work, even the LPG gas is very dirty, the gas filter is still clean after used for a long time--that means the gas filter do not work well! Take a look at below picture:
On left is the our gas filter, after used it is dirty--gas impurity is well filtered!
On the right is a cheap bad quality one which still look new afte used!!
Good quality gas filter should be able to filter impurity! Or it makes no sense to install it on your car.